Domestic Polycarbonate Roofing
Whether you want a cool patio area, a shelter that allows some natural light through or a combination of the two, you're sure to find an ideal solution to suit your needs in our large domestic Polycarbonate Roofing range.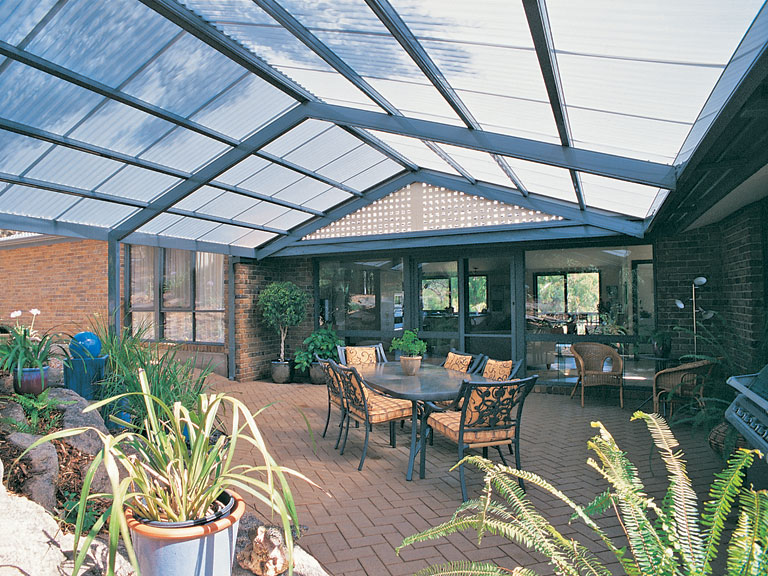 We distribute several types of polycarbonate flat sheet systems which cover a wide range of both domestic and commercial applications. We offer both twin wall and multicell sheeting as well as solid polycarbonate glazing systems, so we have the right product for your project.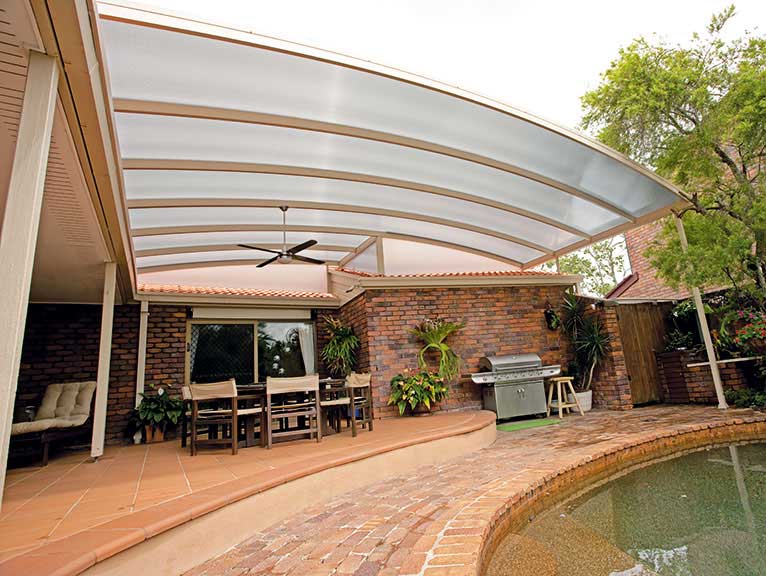 Twinwall polycarbonate sheets with aluminium glazing bars and sealing gaskets provide an architectural finish to any project.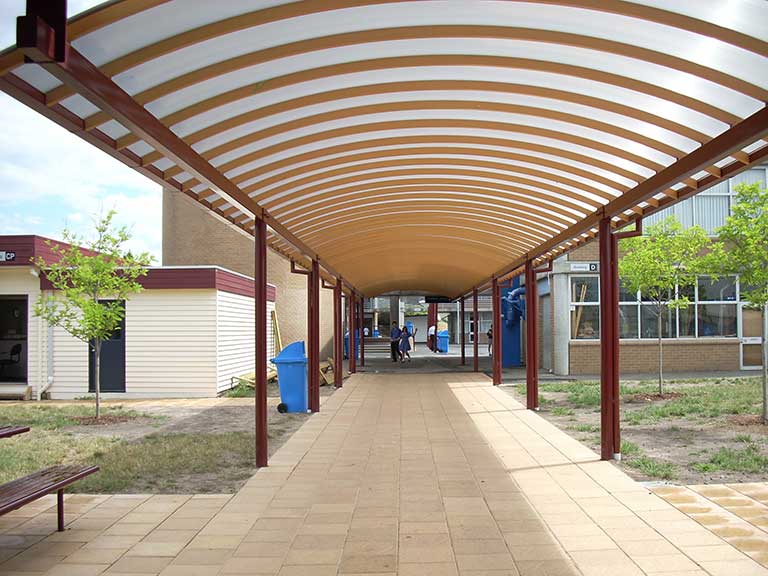 Multicellular polycarbonate sheets with a moulded vertical standing seam joining system. Gives superior weather-tightness with no sealants required. Available in various thicknesses for both domestic and commercial applications.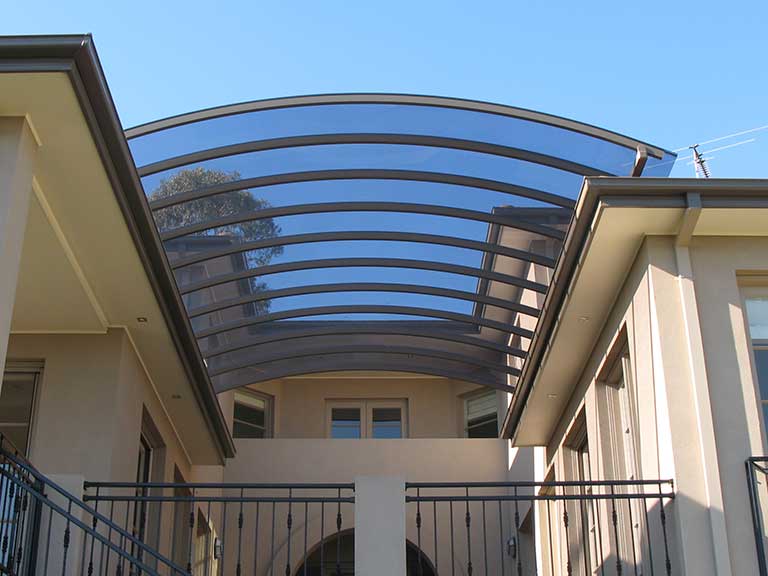 Solid 4mm thick polycarbonate sheeting gives a "glass-like" appearance but is both lightweight and flexible.